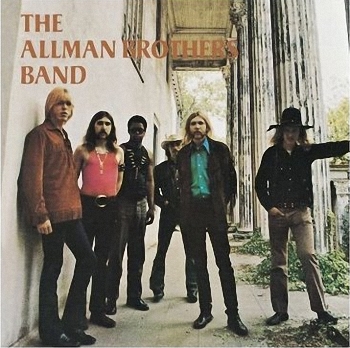 Atención, me he levantado flipado con los Allman, aviso!
"the best damn rock and roll band this country has produced in the past five years."
George Kimball, Rolling Stone magazine.
Con esta frase describía el señor Kimball lo que fueron los inicios de los Allman Brothers. Y no era para menos!
Imaginaros haber vivido el nacimiento de la banda, los conciertos en Fillmore East...como para no ponerlos por las nubes!
Y el diso de debut? No hay palabaras, es una jodida obra maestra de principio a fin!!!
Don't
want
you
no more
...éxtasis instrumental dónde blues, jazz, salsa?!, rock se unen para maravilla del oyente.
It's not my cross to bear
...punteo de guitarra para abrir el tema y mojar las bragas de cualquiera con un poco de sensibilidad. Y luego la voz de Gregg...hace falta decir algo más?
Black hearted woman...
uououou, acordes blueseros o más bien el acorde Jimi Hendrix marcando un tema perfecto para disfrutar en directo.
Trouble no more...
buena definición de lo que para mí son los Allman Brothers. Slide guitar, riffs marca de la casa, base blueserarockera y como no Gregg, siempre Gregg.
Every hungry woman...
otro tema marca de la casa. Guitarreo incesante.
Dreams...
difícil de describir, mejor escuchar.
Whipping post...
el temazo, para mí gusto...IMPRESCINDIBLE!
y hasta aquí la flipada del día!
Un saludo!